28 September 2005 – Too many irons? The past 12 months has seen the various XYMASE miscreants running around the countryside like ants on a hot griddle. [Tony: Bad analogies ought to at least avoid drawling. You've perhaps been living in Santa Fe a little too long...] There've been a couple of deaths of friends & family, & assorted disasters, some of them natural. One effect has been a notable lack in updating this website since early 2005! On another hand, in all this busyness, successes continue, not the least being Fenris Brothers & Ravenscroft Lit playing a major role in bringing Crossquarter Publishing to more than 25 active titles, & thus from "micropublisher" to "small publisher" status.
Commentary, 15 August 2005 – A year ago, we posted this: "We are truly relieved to know that the economy has 'turned a corner.' Of course, it's … been 'recovering' for more than a year—if a doctor told one of us we were recovering, & we were still bedridden more than a year later, we'd probably move on quickly to someone new who might be competent." Strangely, we (whether this collective noun refers to the government, the nation as a whole, its inhabitants, or the high-rollers in business is frankly baffling) were at the time recovering from a malady that the same sources told us we hadn't had in the first place. Let's face facts: the economy not only sucks, but that phase-shifting sucking sound you hear is of you, circling around the drain-hole.
11 August 2004 – Everybody returns from vacation! Yeah, that likely doesn't sound like much to you, but it's a big occasion for entrepreneurs. Anyway, there's a new venture a-cooking that involves Fenris Brothers, Ravenscroft Lit, Onion Farm& Hazard (with additional common sense from Albermarle) that promises to be interesting, & we'll tell you more about it just as soon as we can. (Kudos to Hazard for updating the functionality of the Crossquarter Publishing Group site.) And tome: Mantis is conspiring with Fenris to bring out a book about their adventures in on-line selling – wow, what a shocker, eh? That's the power of an innovation factory!
07 August 2004 – Fenris Brothers clamors for attention! Some people just can't sit still & behave. They're still at it – the Fenrans have decided for the nonce that they're quite happy developing books for Crossquarter. At present, they are making further dire threats upon the firmament of the Universe:
a study of personality types in successful entrepreneurship
"How to create successful businesses with common items found around the home."
"creating a profitable religion"
maximizing cash return as a New Age guru
19 September 2003 – XYMASE coalition rolls out "99 Words" marketing concept. The problem with selling books on-line is that customers don't have a chance to handle the actual product. So, a loose coalition of XYMASE affiliates are looking into ways to shift the paradigm more toward content. Fenris Brothers, The Onion Farm, tome: Mantis, Albermarle, & Hazard created a demo of what they call the "99 Words" page, which gives a potential customer the opportunity to freely browse selected excerpts from a publication without resorting to fancy programming or pay-to-view approaches. "Putting out chunks of text is so boneheaded that everyone else ran right past it," says Albermarle's Walt Uilleach. "Actually, we're not limiting the concept to 99 words from every chapter of a book. That's just what worked for the demo, & the name has stuck. The trick is to give away enough to hook a reader without undercutting the rights or profits of the author & publisher. Readers who can make or avoid purchases with adequate information are readers that return, because you've given them reason to trust you. Everyone should win."
07 September 2003 – Oasis Serah overcomes major technological hurdle. Here is an excellent example of the sort of detail that can slow down a startup company or bring an existing enterprise to an uncomfortable halt: Oasis Serah has for months been looking for… plastic bags. Yeah, you're ahead of the story — not just any bags, but Earth-friendly plastic, which most vendors thought was an oxymoron. The search continues for a certified 100% plant-based mulchable darn-near-edible bag, but these are almost as clean. Should you be interested in these for your own ventures, contact us — be warned that they ship in lots of 1,000.
11 August 2003 – www.xymase.com goes live!! For anyone who's keeping score, the domain name was registered August 2002, & there it sat while plenty of other events occurred. Site elements have been being brought together since the middle of 2001.
04 July 2003 – Fenris Brothers hints loudly about upcoming titles. As far as we are able to determine, the Fenris imprint is about to come into its own. The principals are playing cagey, & so far haven't given us any sort of press release or announcement.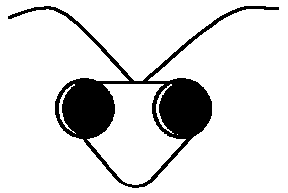 23 April 2003 – tome: Mantis goes live as an Amazon.com seller. This was originally intended as a simple experiment in e-commerce, & has thus far proved to be a very rewarding little venture. The principals behind tome: Mantis readables (you'll find them listed as tome_mantis) report that sales of fairly unremarkable used books (with the occasional collectible) are surprisingly brisk, though this is giving them some difficulty at listing more than 100 items at any given time. Typical profit margin (net), after factoring value of listing, storing, & shipping, tends to be in the 100% range, with some items closer to 1,000%. As time permits, tome: Mantis may branch out into other venues such as eBay.

16 December 2002 – Fox That Grins takes hiatus for redirection. Though everyone remains convinced that e-books have great commercial possibility in the near future, the buying public isn't moving so quickly. Publishers, being the Luddites they've always been, are not assisting matters. Therefore, the FTG team is declaring some time to devote to other projects, & their remarkable quarterly publication, The E-Publishing Report (which, ironically enough, is only available printed on paper), will go on hold for calendar 2003. The Grinners are optimistic, & prepared to take advantage of a real recovery of the economy.
02 September 2002 – Oasis Serah acquires vital research-&-development staff. Joining the ever-expanding XYMASE community are the new quality-evaluation staff, Ouja & Kamala. Yes, they're cats. They pay their way, though, having already given hearty approval to one entirely new Oasis Serah catnip-based herbal blend, created with them in mind. Kamala has helped to reject a line of potential cat toys as being entirely too much fun – her owners are still finding pieces behind the furniture. (To date, the most resounding success has been the small black crickets that sneak into the house, but these items present problems in both ethics & packaging.)